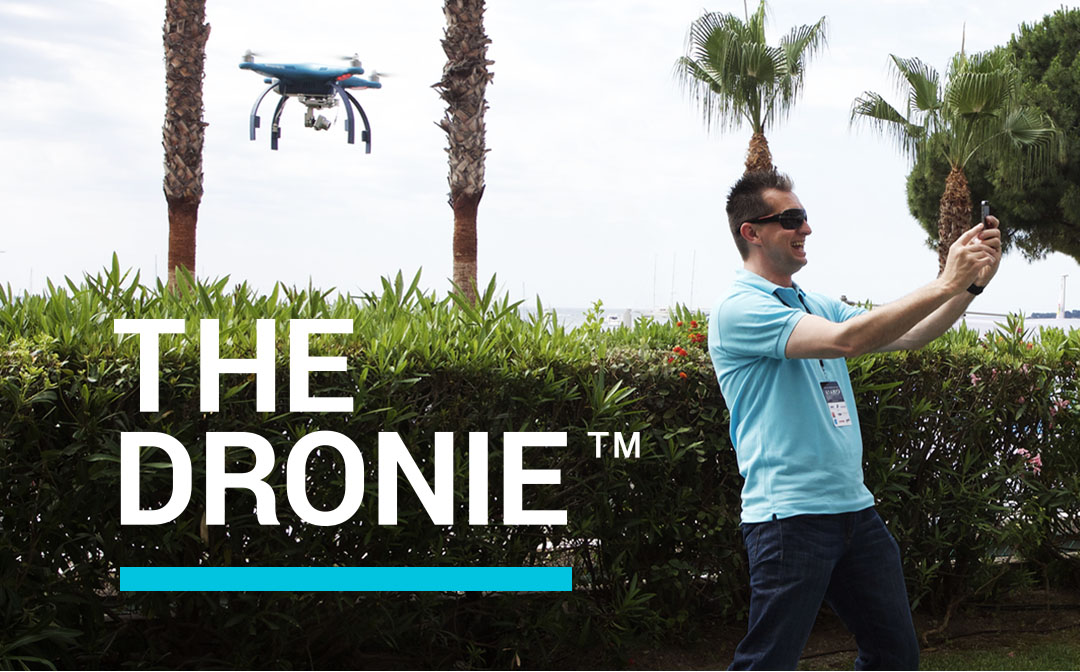 Dronie \ˈdrō-nē\ (n.)
A photo or video taken of one's own self using a remote-controlled pilotless aircraft
We engineered a fleet of drones to autonomously fly, record, edit and upload social ready video. Event attendees were delighted with one of a kind branded videos telling a unique story of their experience at the event.
What started out as a creative way to take aerial selfies at the Cannes Lions Festival for Creativity has evolved into an experiential promotion for HBO's "Game of Thrones," store opening for Bloomingdale's and permanent art installation at Facebook's Hackers Square.
Twitter
The first Dronie Activation, built for Twitter in France won awards at the Cannes Lions Festival of Creativity.
HBO Game of Thrones
Deployed on the island of Aruba, we combined the famous Game of Thrones intro with Dronies featuring HBO executives enjoying a beachfront resort.
Facebook
Hacker Square at Facebook HQ in Menlo Park became home to a permanent art installation of the Dronie in 2017.